What Can I Do?
NEAT MEETING: APRIL 23, 2014 ---ALL ABOUT OUR NORTH END PRIDE!
Join us on April 23rd, 2014 at the Green Street Arts Center for our next NEAT monthly meeting. The meeting will take place at 7:00 PM. We will be going over details for North End Pride Day and more. Bring the entire family and your friends too! As always, childcare for the kids will be provided. See you there!!!
Posted On: Apr 17 2014 - 4:44pm
NEAT FIRST HIKE OF THE SEASON: MAY 3rd!!
Attention Hikers ages 8-14: NEAT's first hike of the season will be taking place on May 3rd, 2013. We hope to have an exciting kickoff to the season. Get ready! Grab your hiking shoes, bottle of water and gear up! If you are interested, please call the NEAT office at 860-346-4845. Sign-ups and permission slips are required. NEAT will have location and other information for you closer to the date.
Posted On: Apr 17 2014 - 4:57pm
North End Pride Day April 26th, 2014
SAVE THE DATE: APRIL 26TH IS NORTH END PRIDE DAY!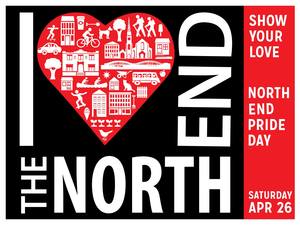 Posted On: Apr 17 2014 - 3:31pm
<